Former Vallejo police officer Ryan McMahon, who was fired in 2020 after violating department policies in two fatal shootings less than a year apart, is no longer employed by the Broadmoor, Calif. Police Department.
On Feb. 13, 2018, McMahon killed unarmed father-of-two Ronell Foster, and was one of six Vallejo officers to fire a total of 55 rounds at young musician Willie McCoy on Feb. 9, 2019.
Vallejo police leadership found McMahon had violated policies in both shootings, an investigation by Open Vallejo and ProPublica found last year. McMahon was fired for unsafe conduct after he shot at McCoy from behind another officer.
But in September 2022, McMahon was hired again to serve as a police officer in Broadmoor, an unincorporated area of San Mateo County, a decision McCoy's brother, Kori McCoy, called "irresponsible" and a "direct slap in the face" in a television interview at the time.
The officer's career in Broadmoor, however, was short-lived. Records obtained by Open Vallejo show that McMahon parted with the Broadmoor Police Department on January 17, less than six months after he was hired.
"If another police department decides to hire him, that's on them. What's that going to look like? Like you hire killers, you hire murderers, you hire anybody. Who would want to hire him? That's going to make your police department look bad," said Paula McGowan, Foster's mother.
"I'm happy that he's no longer going to get hired and harm somebody else and kill somebody else's loved one, because I still struggle with this everyday. It has not gotten easier for me. It has gotten harder. Ryan McMahon took a lot from us."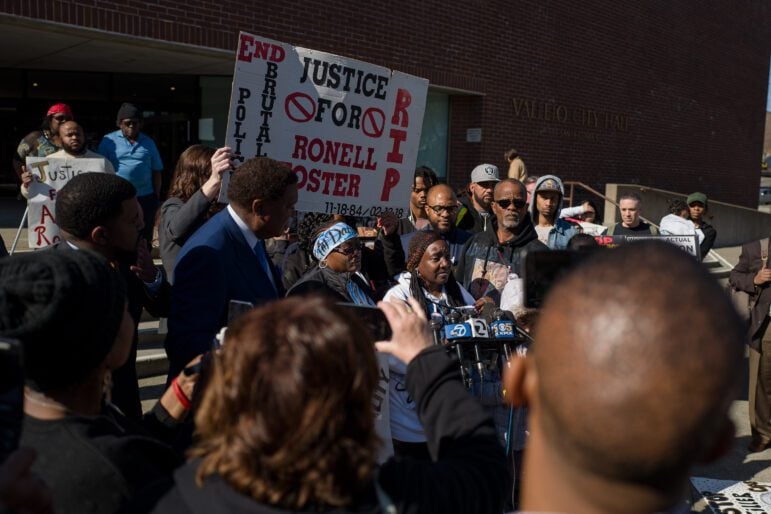 In June, Open Vallejo filed a public records request for McMahon's employment records and separation agreement with the Broadmoor Police Department. But instead of providing the records, Paul M. Davis, an attorney for the agency, responded that "the Broadmoor Police Department has no non-exempt public records responsive to your vague request."

"Personnel records are confidential," Davis wrote. "We consider this matter closed."
According to California law, the names, dates of employment and salary information of public employees, including peace officers, are considered a matter of public record. Davis Law Office did not respond to requests for comment. A spokesperson for the Broadmoor Police Department declined to comment.
Last week, Open Vallejo obtained other public records that confirmed that McMahon was no longer employed by Broadmoor. The records do not indicate the reason for his departure.
"I had been calling there everyday, I called every day that I could. I told them he's a murderer. He killed my kid. He participated in the murder of Willie McCoy. And it's not fair that there was a murderer working in their community," said Angela Sullivan, Foster's aunt, in a Tuesday interview. "There's no way he should be on anybody's police force."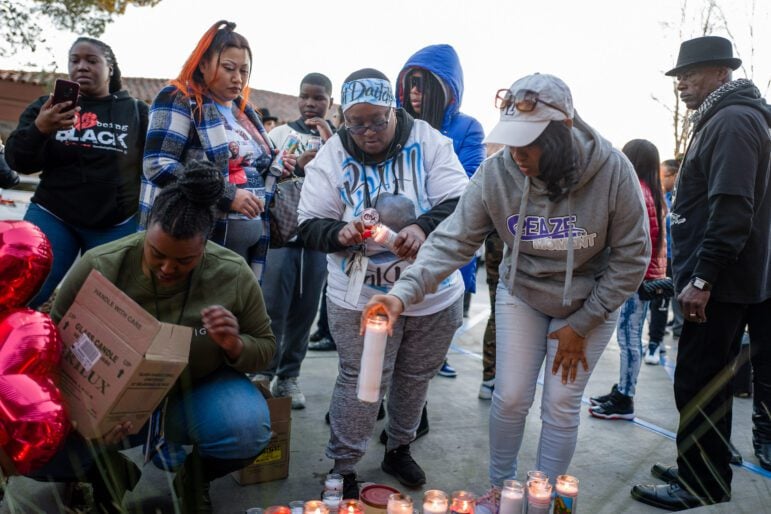 The records suggest that McMahon was not serving as a peace officer elsewhere in California as of August 28, 2023, though the records do not show the names and employment history of officers who work undercover or have another legitimate interest in remaining anonymous.
McMahon was first hired as a police officer in 2010 in Sausalito before a less than two-year stint at the Central Marin Police Authority, records show. He was hired in Vallejo in July 2017.
Less than two years into the job, McMahon Tased and beat Ronell Foster with a metal flashlight after the 33-year-old allegedly biked in and out of traffic lanes without a bicycle light. McMahon then shot Foster, who was unarmed, four times in the back, once in the head, and twice on the side of his body, killing him.
More than a year and a half later, then-Interim Police Chief Joseph Allio found that McMahon had violated department policies by pursuing Foster on foot without notifying dispatch and without backup, and by failing to turn on his body camera before using deadly force. Allio ordered that McMahon "attend a 1 to 3-day course on officer safety and tactics focusing on critical incidents," but the records released by the city of Vallejo do not indicate whether he did.
By the time the corrective action was ordered, McMahon had already been involved in another fatal shooting — the Feb. 9, 2019 killing of 20-year-old McCoy.
McCoy had fallen asleep behind the wheel of his Mercedes, a handgun allegedly on his lap, when six Vallejo officers gathered around his car and discussed how to arrest him. Several officers shined weapon-mounted flashlights on McCoy. When the young man reached his hand up to scratch his shoulder, the officers yelled commands, then fired 55 bullets at him, killing him. Police say McCoy reached for the gun.
Then-Police Chief Shawny Williams found that McMahon used reasonable force when he shot at McCoy, but found that he failed to observe safety standards by firing from behind a fellow officer. Following the McCoy shooting, Vallejo police learned that McMahon's gun had been modified to include a reference to the film The Boondock Saints, about a pair of vigilantes who commit a series of killings targeting Boston's criminal underworld. McMahon's gun modification sparked an internal affairs investigation in which the officer was required to turn in his badge. When he did, the badge did not sit flush on the table, leading to the exposure by Open Vallejo of the department's "Badge of Honor" scandal, in which officers bend the tips of their badges to mark fatal shootings. Open Vallejo's investigation revealed that McMahon had his badge bent twice to mark the killings of Foster and McCoy, respectively.
Williams terminated McMahon in September 2020, more than 18 months after he shot at McCoy. Broadmoor hired him in August 2022, records show.
McMahon did not respond to requests for comment.
"God is still working in our favor," said McGowan, Foster's mother.