The Vallejo Police Department released its unredacted policy manual in response to a lawsuit brought by Open Vallejo, revealing policies for foot pursuits, use of batons and dogs that the department had previously attempted to keep secret.
Open Vallejo filed the lawsuit in Solano County Superior Court in June. Officials refused to release the department's unredacted policies for more than a year following a public records request by this news organization.
"It's important that the information be made public, so residents can have access to the information about their police department," said attorney Abenicio Cisneros, who represented Open Vallejo in the case.
Several of the previously-unreleased policies cover issues key to several recent and ongoing federal civil rights lawsuits involving Vallejo police officers.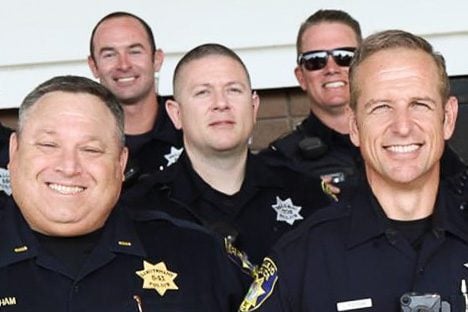 For example, much of Vallejo's foot pursuit policy was redacted from public view prior to the filing of Open Vallejo's lawsuit. The city recently agreed to a $5.7 million settlement with the family of Ronell Foster, who was killed after he ran from Officer Ryan McMahon on the night of Feb. 13, 2018.
McMahon told investigators that he attempted a traffic stop on Foster, who was riding a bicycle in downtown Vallejo, to "educate" him about not having a light on the bicycle and for allegedly riding in an unsafe manner.
Foster first fled on his bicycle, then on foot, McMahon said in a post-shooting interview with investigators. McMahon caught up with him in a courtyard, struck him several times with his flashlight, and when Foster broke away, McMahon fired seven rounds, striking Foster in the back and the back of the head. A 33-year-old father of two, Foster did not have a weapon.
Foot pursuits are widely considered to be inherently dangerous for both officers and members of the public. In 2011, Vallejo Officer Jim Capoot was killed while chasing a bank robbery suspect; since then, Vallejo police have shot 30 people, including individuals who were unarmed or cornered while armed with a weapon other than a firearm. Because of these risks, some departments have placed limits on when officers can give chase, as when the Sacramento Police Department rewrote its foot pursuit policy following the killing of Stephon Clark in 2017. The Oakland Police Department has credited its revised foot pursuit policy for a drop in police shootings.
The department's critical incident review board determined that McMahon's actions that night were within the department's policy, which provides guidance to officers on when to initiate a foot pursuit, as well as whether to continue it.
However, that decision was reversed 10 months later by then-interim Vallejo police Chief Joseph Allio, who disagreed with the board's finding.
"In this incident Officer McMahon failed to recognize his safety and the safety of the suspect Ronell Foster outweighed apprehension for a minor traffic/pedestrian violation," Allio wrote in an October 2019 memo. "Acting alone without a cover officer increased the danger to both McMahon and Foster."
---
Pull down on the slider to remove the redactions
---
The previously-redacted policy states that absent criminal activity, "mere flight by a person" should not be the sole reason for an extended foot pursuit.
Allio further rebuked McMahon for failing to notify dispatch about engaging in the foot pursuit. He noted it was 41 seconds between when McMahon reported Foster's failure to yield and advising dispatch that shots had been fired.
"The majority of that time the radio is silent. McMahon is asked twice for an update and he did not respond," Allio said. "This is a clear violation of the foot pursuit policy."
Reached by email, McMahon's attorney Justin Buffington said he disagreed with Allio's assesment.
Allio also criticized McMahon for failing to turn on his body-worn camera in a timely manner. McMahon did not activate his body-worn camera until after shooting and killing Foster. The shooting was only captured because the camera records a continuous 30-second buffer that saves once the camera is activated. That footage is silent.
"Officer McMahon's body-worn camera captured the most critical and ultimately exonerating sequence of events," Buffington said.
Allio ordered McMahon to review the policies and to attend a one-to-three day course on officer safety and tactics.
Earlier this year, Police Chief Shawny Williams fired McMahon for putting another officer in danger when police killed 20-year-old Willie McCoy in February 2019.
Open Vallejo's lawsuit also forced the city to release baton guidelines requiring officers to weigh the "need to immediately control a suspect" against "the risk of causing serious injury."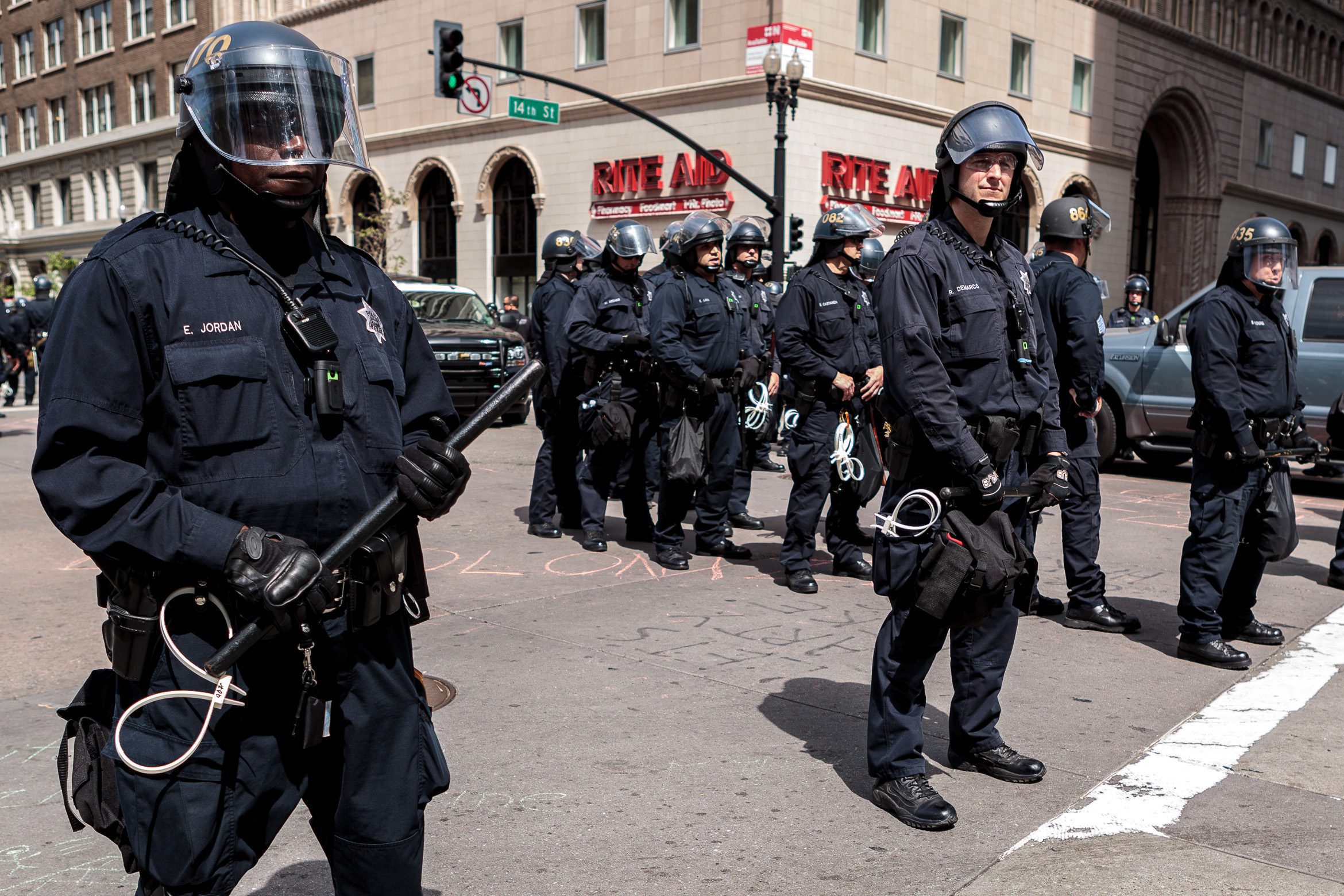 Serious injury by batons played a role in a $175,000 civil rights settlement last year. Joseph Ledesma alleged that Vallejo officer Robert DeMarco shattered his arms and fractured his shin with a collapsible baton in December 2015.
The federal judge presiding over the case noted that DeMarco and his partner, Amanda Blain, gave conflicting accounts of what happened.
"The Court recognizes that the officers present a starkly different account of what happened," U.S. District Judge Morrison C. England wrote in an order denying the city's request for summary judgment. "Even they, however, do not agree on what precipitated the use of force.
"DeMarco believed he hit Joseph only five times," England wrote, "with most of the blows landing on his lower body area, although his account at deposition differed from what he claimed took place in the police report. In any event, DeMarco's claims appear to be at odds with the multiple fractures sustained by [Ledesma]."
DeMarco did not respond to an email requesting comment sent to his City of Vallejo account.
Prior to Open Vallejo's lawsuit, the public was shut out from knowing how the department utilizes its police dogs. The entire canine policy — six pages in all — was redacted. Neighboring agencies freely shared their canine policies with the public.
The policy has become the focal point on an October 2019 excessive force lawsuit filed against the city and several Vallejo police officers.
Michael Sanz alleges he suffered severe puncture wounds and a broken tibia after being attacked by a police dog in September 2018.
Sanz admits in the suit that he was fleeing police in a stolen vehicle. He eventually got out of the car and hid in some bushes. A short time later, Officer Mark Thompson sent his police dog after Sanz, which located and began biting him.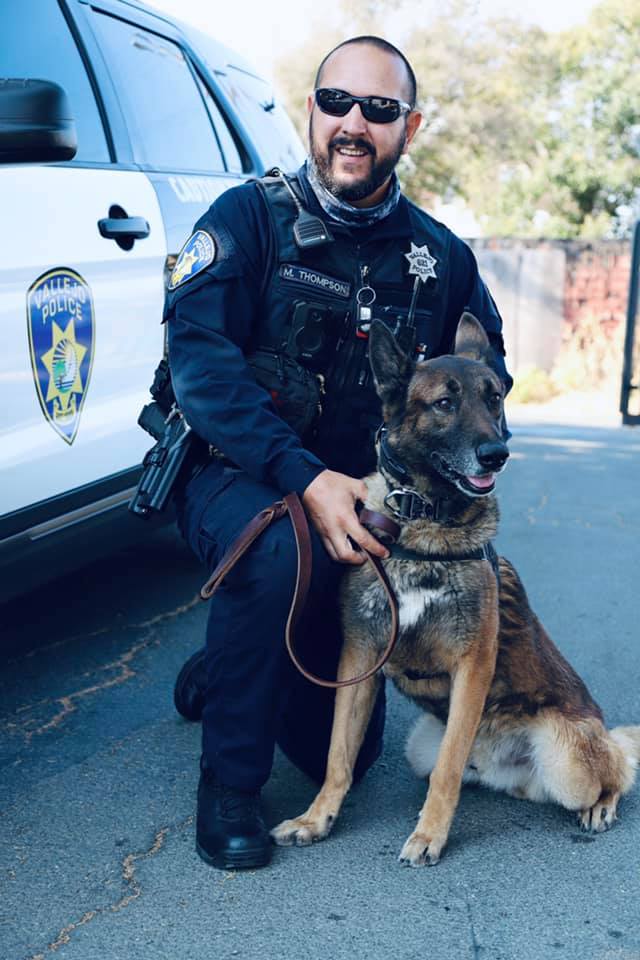 The lawsuit alleges that Sanz had surrendered when Thompson allowed his dog to "repeatedly bite the Plaintiff for a period of several minutes."
After biting the man for two minutes, officers pulled Sanz into the street and began beating him, the lawsuit alleges. Sanz said he suffered head injuries and pain in his back and shoulders from his subsequent beating.
The city denies wrongdoing. The case is pending.
It wasn't the first time Thompson was accused of releasing his police dog on an unarmed person.
In 2013, Thompson was accused in a wrongful death lawsuit of releasing his canine on 19-year-old Anton Frank Barrett as he was lying face down with an officer's knee on his head.
The May 28, 2012, incident began when police attempted to pull over a vehicle occupied by Anton Frank Barrett and his father, Anton Barrett. The men eventually abandoned the vehicle and fled in separate directions.
Frank Anton Barrett began running through a parking lot of an apartment complex. As he neared a set of stairs, he saw his father attempting to surrender to officers, the lawsuit alleges. A short time later, the younger Barrett heard gunshots as Corporal Sean Kenney shot and killed his father, who did not have a weapon.
The younger Barrett hid in some bushes until Thompson's police dog found him and bit him.
Thompson allegedly called Barrett the n-word and threatened to kill him, according to court records. He denied the allegations, court records show. The city settled the case in 2015 for $235,000.
Thompson did not respond to a request for comment.
Reached via email, Kenney said he did not wish to comment "directly" on the shooting.
"You know that lawsuits can allege pretty much anything," he wrote.
Full release of the 2018 policy manual came over a year after Open Vallejo originally sought a copy from the city.
Open Vallejo filed a public records request on March 4, 2019, seeking "the policies, practices, procedures and general orders of the Vallejo Police Department."
In April, the city released a heavily redacted version of the policy manual. Vallejo police Lt. Steve Cheatham argued that the public interest was not served by disclosing the entire manual.
In its lawsuit, Open Vallejo disagreed with Cheatham's assessment, stating that the public has an "extraordinarily weighty interest in the disclosure of law enforcement policies."
"These policies, in many instances, implicate matters of life and death as well as critical public rights such as the right to demonstrate and the right to record police officers in public," Open Vallejo argued.
Attorneys for the city initially included a non-disparagement clause as a condition to settlement. The language was removed at the insistence of this news organization. Last July, the Fourth Circuit Court of Appeals struck down a non-disparagement clause in a police misconduct settlement, on the grounds its enforcement would violate the First Amendment.
In addition to the 2018 policy manual, the Vallejo Police Department released its recently-revised 2020 policy manual without redaction.
As part of the settlement, the City of Vallejo also agreed to pay Open Vallejo's attorneys' fees and costs.