Please note that the below videos depict graphic violence and may be disturbing.
The city of Vallejo has released three body camera videos from the June 27 nonfatal shooting of Jamazea Deyon Kittell by Ofc. Brad Kim, but as of Thursday afternoon had withheld other footage that could shed additional light on the incident, according to witnesses who spoke with Open Vallejo.
Absent from disclosures were multiple surveillance videos witnesses said were seized from nearby businesses last month, at least one of which caught part of the incident. The footage was set to be disclosed earlier this week, but the city delayed its release until Thursday, then presented excerpts of officers' body camera footage at a town hall Wednesday.
Neither Kim nor the city of Vallejo immediately responded to a request for comment.
Police were called early morning at the Grand gas station at 1401 Springs Rd. in Vallejo following a report of a burglary in progress. Body camera videos show Kittell entering a parked Dodge Charger.
"Let me see your hands," Kim can be heard saying as he exits his police vehicle.
The footage then shows Kim running toward the front of Kittell's car, at which point Kittell starts to drive away, striking the officer and causing him to land briefly on the hood of the Charger. Kim fired four rounds at Kittell, Interim Police Chief Jason Ta said at a Wednesday town hall regarding the shooting.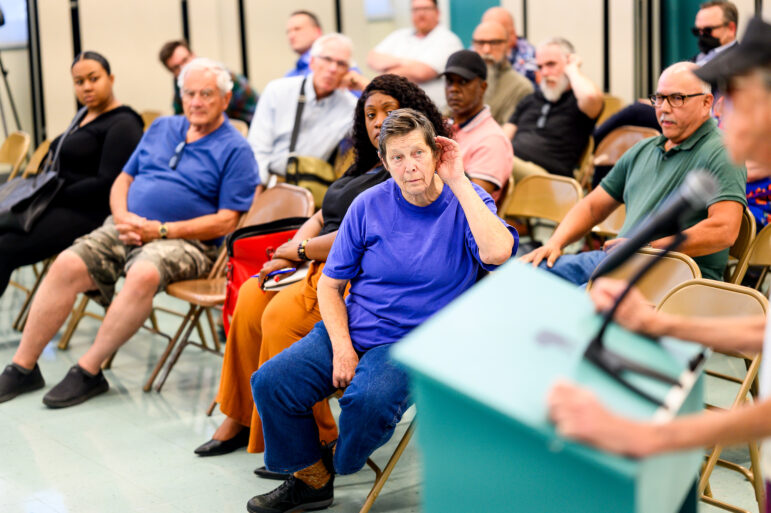 A bullet struck Kittell near the base of the nose. His vehicle, which police alleged was stolen, crossed the street before crashing into a local cake shop. Kittell exited the car, took a few steps and laid down on the ground, where he was handcuffed. Kim was not seriously injured, police said on Wednesday.
"I didn't have no gun or nothing," Kittell can be heard telling Kim shortly following the shooting.
"How about you stop instead of trying to run my ass over?" Kim answers.

But when Kittell tried to tell Kim that he didn't see him, Kim brushed him off, the footage shows.
"You didn't see me staring at you in the eyes?" Kim appears to say, the rustling of his equipment partly drowning out his voice. "Talk less, okay? I want— I need ambulances to check you out first."
Emergency medical services arrived minutes later.
It remained unclear as of Thursday whether Kim began to fire prior to or after being struck by the vehicle. A review of Kim's body camera video suggests the officer may have fired at least one round toward Kittell's vehicle after having fallen to the ground. A crime scene photograph shared by police Wednesday shows bullet holes in the windshield and a rear door panel, both on the driver's side of the car.
"Shots fired at or from a moving vehicle are rarely effective and may involve additional considerations and risks," Vallejo's policy on shooting at a moving vehicle reads. "When feasible, officers should take reasonable steps to move out of the path of an approaching vehicle instead of discharging their firearm."
"An officer should only discharge a firearm at a moving vehicle or its occupants when the officer reasonably believes there are no other reasonable means available to avert the imminent threat of the vehicle."
The city did not release footage from Grand gas station nor the nearby Manny's Steakhouse, whose surveillance camera filmed part of the incident, Open Vallejo has confirmed.
"He had a pretty good view of what happened," said Karl Fong, owner of the cake shop across the street from Grand Gas, Cakes By Karl, about surveillance footage he said the owner of Manny's Steakhouse showed him from a cell phone on the day of the shooting.
"I was not on site when it happened, but my property is right across the street from the gas station. And it's my property that the car crashed into," Fong said.
An employee at Grand Gas declined to comment on the ongoing investigation. Manny's Steakhouse declined to comment.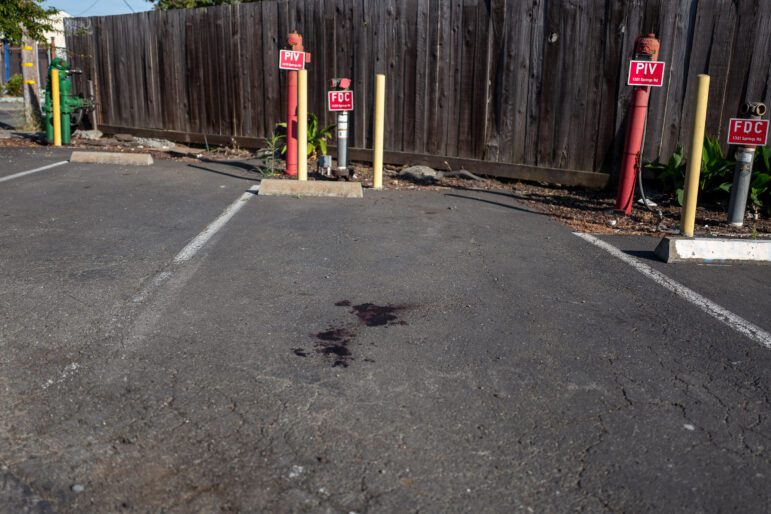 Kittell faces charges of attempted murder on a peace officer, commercial burglary, and possession of a stolen vehicle. His arraignment was pushed to July 25 during a brief court appearance Tuesday.
Kim was hired in 2018, and does not appear to have been previously employed with a California law enforcement agency, according to public records.
An investigation by the Solano County Major Crimes Task Force is ongoing. A witness also observed investigators from the California Department of Justice Bureau of Forensic Services at the crime scene. The state DOJ recently concluded a collaborative review of Vallejo police practices and is currently seeking a consent decree to compel further reforms.
Police said the city hired Renne Public Law Group to conduct an administrative investigation into the shooting.