Former Vallejo police captain John Whitney, whose revelations of a post-shooting ritual sent shockwaves through the community and legal system, has settled his whistleblower lawsuit against the city for $900,000, Open Vallejo has learned.
The Vallejo City Council voted to approve the settlement during a closed session Tuesday evening, according to sources with knowledge of the matter. The sources spoke on condition of anonymity because they were not authorized to discuss the case.
Whitney's attorney Jayme Walker was not immediately available for comment. Nor were spokespeople for the city or the police department.
A former SWAT team commander with two master's degrees, Whitney was terminated in August 2019 after raising concerns about alleged misconduct within the department. They included a tradition, revealed by Open Vallejo the following year, in which Vallejo officers would throw parties and bend the tips of their badges to mark killings committed in the line of duty.
The revelations are likely to impact state and federal litigation for years to come. Criminal defense attorneys have already sought to leverage badge-bending to impeach the credibility of police witnesses; civil rights attorneys amended ongoing lawsuits to argue that the practice — and the alleged inaction of senior officials who knew about it — justifies a federal takeover of the police department.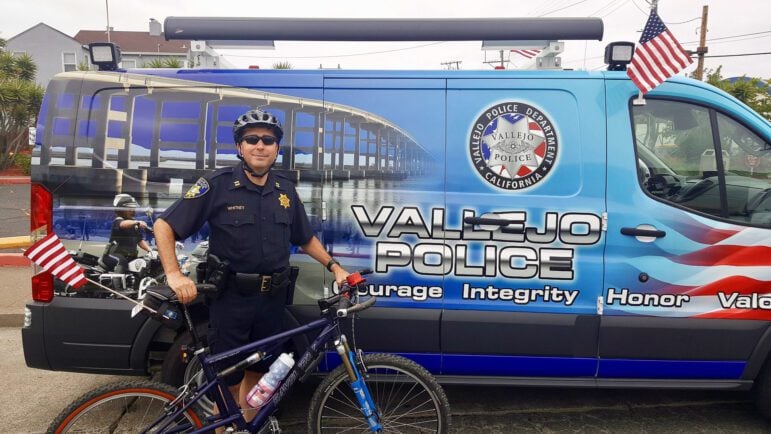 The city of Vallejo fired Whitney at the conclusion of an Internal Affairs investigation into whether he disclosed confidential information to the media, according to court records. Although the investigation found that Whitney did not leak the information, the city alleged that he reset his work iPhone before investigators could seize it, leading to his termination.
According to Whitney's lawsuit, the former captain believed that the city had backed up work-related information on its servers and that he had followed the protocol taught to him by the city's information technology director. He argued that he only meant to remove personal information, including family photographs, stored on his phone.
But the city maintained that by resetting the phone, Whitney deleted evidence subject to a civil litigation hold and the ongoing internal affairs investigation. (In 2021, the Assistant City Attorney who made that argument, Katelyn Knight, herself authorized the illegal destruction of evidence in multiple police shootings.)
Whitney's lawsuit alleged that senior officials targeted him for retaliation after he repeatedly raised concerns about unethical and potentially illegal conduct within the Vallejo Police Department. In addition to badge-bending, Whitney complained about killings and other uses of force, time card fraud, unfair modifications to a promotional exam, and racial discrimination directed at a Black detective by the head of Vallejo's police union, according to the lawsuit. The leak investigation, he alleged, "was simply a pretext for illegal retaliation."
The lawsuit also alleged that Vallejo police officials sought to sabotage Whitney's career. At the time of his firing, Whitney was the third-highest rank officer in the Vallejo Police Department, where he had worked for more than 19 years. He eventually found a job with the nearby El Cerrito Police Department, where he works as a patrol officer.
Earlier this year, Whitney won a critical legal victory when he defeated the city of Vallejo's attempt to block his lawsuit through summary adjudication, in which a judge decides all or part of a case based on undisputed evidence. On July 7, Judge Stephen Gizzi found that Whitney had presented "more than sufficient" evidence for a jury to find that the city had engaged in unlawful whistleblower retaliation.
In his order denying the city's motion, Judge Gizzi noted the department's concession that since 2010, no officer had been investigated or terminated for deleting information from their cell phone and that only one officer had ever been terminated for leaking information. That officer, Herman Robinson, was fired in April 2021 for forwarding several work emails to Whitney. He was reinstated with back pay a year later.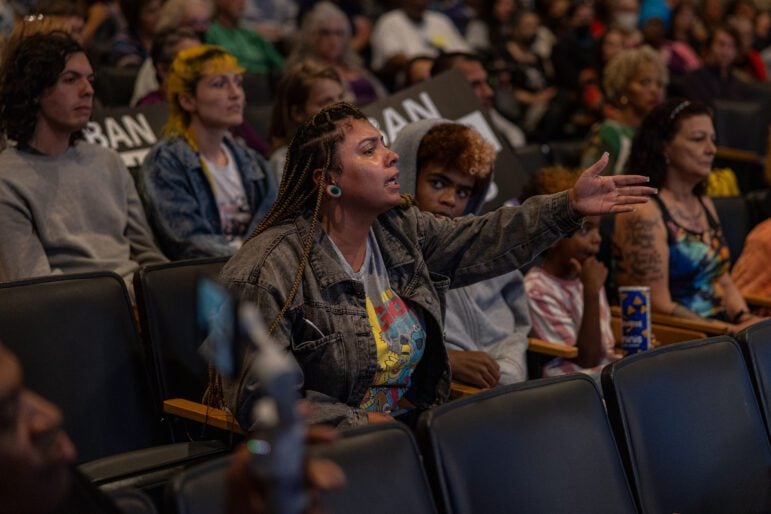 The Vallejo City Council voted to approve the settlement the same night protesters, including families impacted by Vallejo police violence, took to city hall to demand the release of a third-party investigation into the badge-bending ritual. Although the investigation concluded in September 2021, the city has argued that the resulting 150-page report is a confidential personnel record and cannot be disclosed. The American Civil Liberties Union of California is suing the city to obtain the report, which the organization argues is not a personnel record and is disclosable under a state transparency law that makes records of police shootings public.
Whitney's case is one of several that have resulted in significant settlements in the past year. These include a $2.8 million payout to the family of Angel Ramos after testimony in a criminal case revealed that the officer who killed him, Zachary Jacobsen, was allegedly part of Vallejo's badge-bending clique. Jacobsen did not respond to a request for comment.
In 2020, a study by the Vallejo City Attorney's Office found that the city and its insurers faced an estimated $50 million in liability relating to the city's police department.
Whitney did not immediately respond to a request for comment.