Former Lt. Herman Robinson, Vallejo's longest-serving police officer, accused Chief Shawny Williams of making false statements as Williams sought to fire him, records obtained by Open Vallejo show.
Williams "falsely testified under oath" during an appeal hearing over Robinson's termination, according to a previously-undisclosed claim the former lieutenant filed on Sept. 27.
"His credibility is shot," Michael Rains, a police union attorney representing Robinson, said of Williams.
Williams said he spoke with a member of his command staff who he said agreed that Robinson should be fired, records show. But when called to the stand, the deputy chief refuted Williams' account.
"Williams' testimony bore out his retaliatory intention and willingness to engage in wrongful conduct," Robinson's claim alleges.
Robinson is seeking $1 million in damages for emotional distress, loss of earnings, and reputational harm. He declined to comment for this story.
In the weeks before Robinson's termination hearing, Williams recommended that Solano County District Attorney Krishna Abrams prosecute the former lieutenant for the unauthorized release of information. Abrams did not file charges against Robinson, noting that the statute of limitations had expired, sources with knowledge of the matter told Open Vallejo. The district attorney declined to comment.
The sources who spoke with Open Vallejo under the condition of anonymity did so because they were not authorized to discuss sensitive law enforcement and employment matters.
"The City can't comment on personnel issues and unsubstantiated allegations," said Christina Lee, a spokesperson for the City of Vallejo who responded via email. Williams did not respond to an email seeking comment.
Williams terminated Robinson, a 47-year veteran of the department, in early April after an internal investigation found that he sent five emails containing sensitive information to a former captain. Robinson had no prior record of discipline, according to the claim.
Rains previously told the San Francisco Chronicle that Robinson shared information relating to promotions, officer assignments, and crimes within the city with "old timers" and other former colleagues. The former lieutenant described the emails as "electronic cop talk" in an April interview with ABC 7.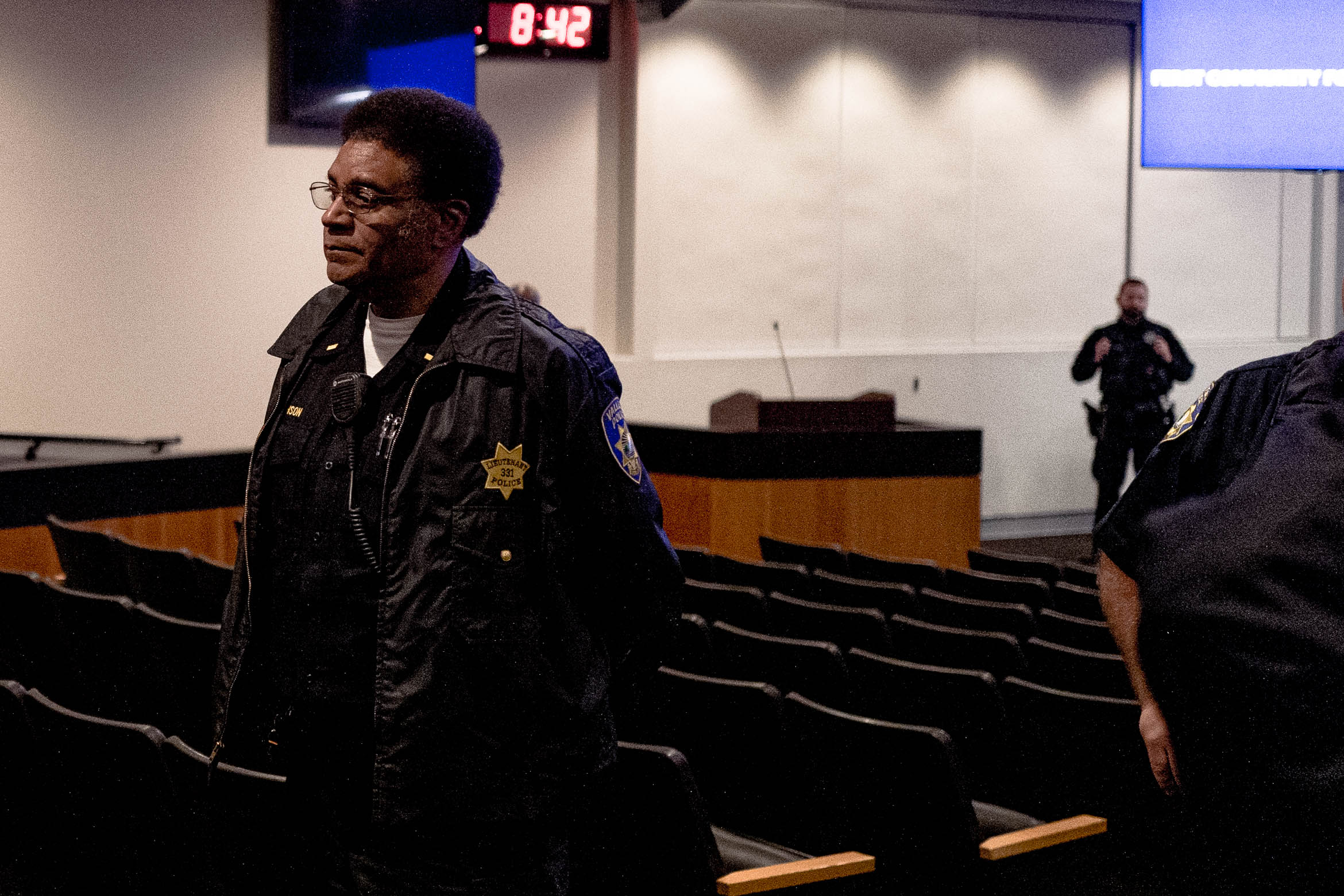 John Whitney, the captain to whom Robinson forwarded the emails, was terminated in 2019. He alleges in a wrongful termination lawsuit filed in December that he was fired for reporting wrongdoing by other members of the department. He had served alongside Robinson for nearly 20 years. Whitney's attorney Alison Berry Wilkinson said that Robinson's firing "appears as though it is more linked to the friendship than it is actual misconduct."
Williams has fired at least three members of his command staff since taking charge of the roughly 100-member department in late 2019. California law allows an officer who is facing termination to file an administrative appeal.
During Robinson's appeal hearing, which took place over several days in late August, Williams testified that then-Deputy Chief Joseph Kreins agreed with his plan to fire Robinson based on the email leak, records show. Julia Fox, an attorney for Robinson, questioned Kreins about the chief's testimony.
"Did you ever tell Chief Williams that if Herman did what he was accused of doing in the internal affairs investigation, that he should be fired?" she asked.
"No, I did not," Kreins replied.
In fact Kreins, who led the Vallejo Police Department from 2012 to 2014, said Williams never sought his input as to whether Robinson should be fired, records show. Kreins did not reply to requests for comment for this story.
"If it's true, he broke one of the cardinal rules of police work," said former Capt. Joseph Iacono of the allegations against Williams. "And especially since that has been one of his pillars — transparency."
Iacono, who testified as a witness for Robinson, retired in July after more than 20 years with the department.
One month after the hearing, Robinson filed his claim, a precursor to a formal lawsuit. The City of Vallejo released a heavily-redacted copy of the six-page document earlier this month. Four pages detailing Williams' alleged false testimony and other retaliatory actions are blacked out in their entirety. The city also redacted Williams' name under the "employee(s) who caused" Robinson's injuries. In its redaction log, the city cited "no reason" as the legal justification for withholding the information.
The hearing arbitrator is expected to rule on Williams' decision to terminate Robinson by early next year.