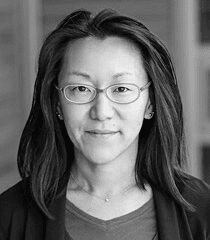 Elizabeth Joh
Pronoun: she/her/hers
Elizabeth Joh is Martin Luther King Jr. Professor of Law at the University of California, Davis School of Law, where she teaches criminal law and procedure, constitutional law, and policing. Her research focuses on the regulation of the police, with special emphases on undercover operations, DNA evidence collection, and new surveillance technologies.
Her scholarship has appeared in the Stanford Law Review, the California Law Review, the Northwestern University Law Review, the Harvard Law Review Forum, and the University of Pennsylvania Law Review Online. She has also provided commentary for the Los Angeles Times, Slate, and the New York Times.
Professor Joh holds a J.D. and a Ph.D. from New York University. She earned her B.A. from Yale University. After law school, Professor Joh clerked for the Honorable Stephen Reinhardt of the Ninth Circuit Court of Appeals.