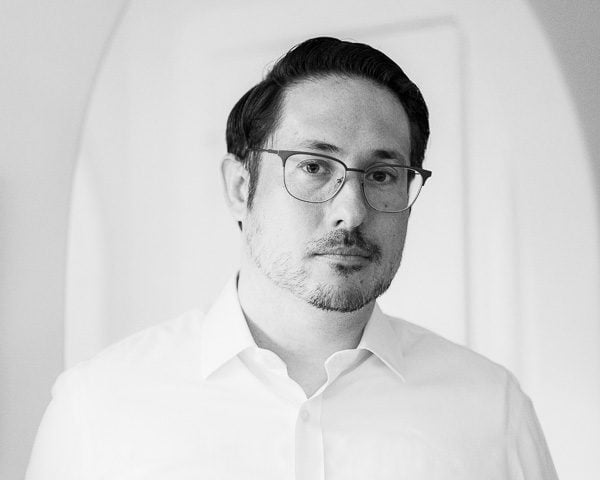 Geoffrey King
Executive Editor
Pronoun: he/him/his
Geoffrey King is an attorney and journalist with a focus on free expression, open government, press freedom and privacy.
From 2013–2016, Geoffrey led the global technology policy and advocacy program at the Committee to Protect Journalists, an independent, nonprofit organization that advocates for press freedom worldwide. Before that, he served as a First Amendment litigator, representing journalists, activists and artists in free expression and open government matters.
Geoffrey served as co-chair of the Northern California Society of Professional Journalists Freedom of Information Committee from 2011–2015, and as an active member of the committee through 2017. SPJ NorCal received SPJ's national Large Chapter of the Year, Diversity, and Chapter Communication awards in 2012. The chapter won national recognition for freedom of information advocacy in 2015 and 2016. Geoffrey received the John Gothberg Award for Meritorious Service from SPJ NorCal in 2015, and the chapter's James Madison Freedom of Information Award (for founding Open Vallejo) in 2020.
From 2011–2022, Geoffrey taught privacy law at UC Berkeley, where he also taught courses on the intersection of media and social change, as well as media law and the First Amendment. Geoffrey served as a 2021–2022 John S. Knight Community Impact Fellow at Stanford University, where he is also a non-residential fellow at Stanford Law School's Center for Internet and Society. From 2013–2014 he served as an advisor for a Judicial Guidebook on Law Enforcement Searches and Surveillance of Journalists by the University of Southern California Intellectual Property and Technology Law Clinic, and from 2013–2015 he served as a member of UNESCO's Digital Security and Press Protection Advisory Committee.
A writer and photojournalist, Geoffrey's work has appeared in the Guardian, New York Magazine, Harvard Nieman Reports, PBS, El Pais, the San Francisco Chronicle, and Mother Jones.
Geoffrey is a Vallejo native and a graduate of Vallejo public schools. He attended Diablo Valley Community College before transferring to the University of California, Berkeley, where he earned his B.A. with Highest Distinction. He holds a J.D. from Stanford Law School.